Forgotten Murders from Alaska's Capital
Former Alaska newspaper reporter Betsy Longenbaugh brings to life 10 stories of murder that occurred between 1902 and statehood in 1959.  Learn about Alaska's first serial killer, a powerful mine superintendent who thought he could get away with anything, and a World War I vet whose greed led to a double homicide.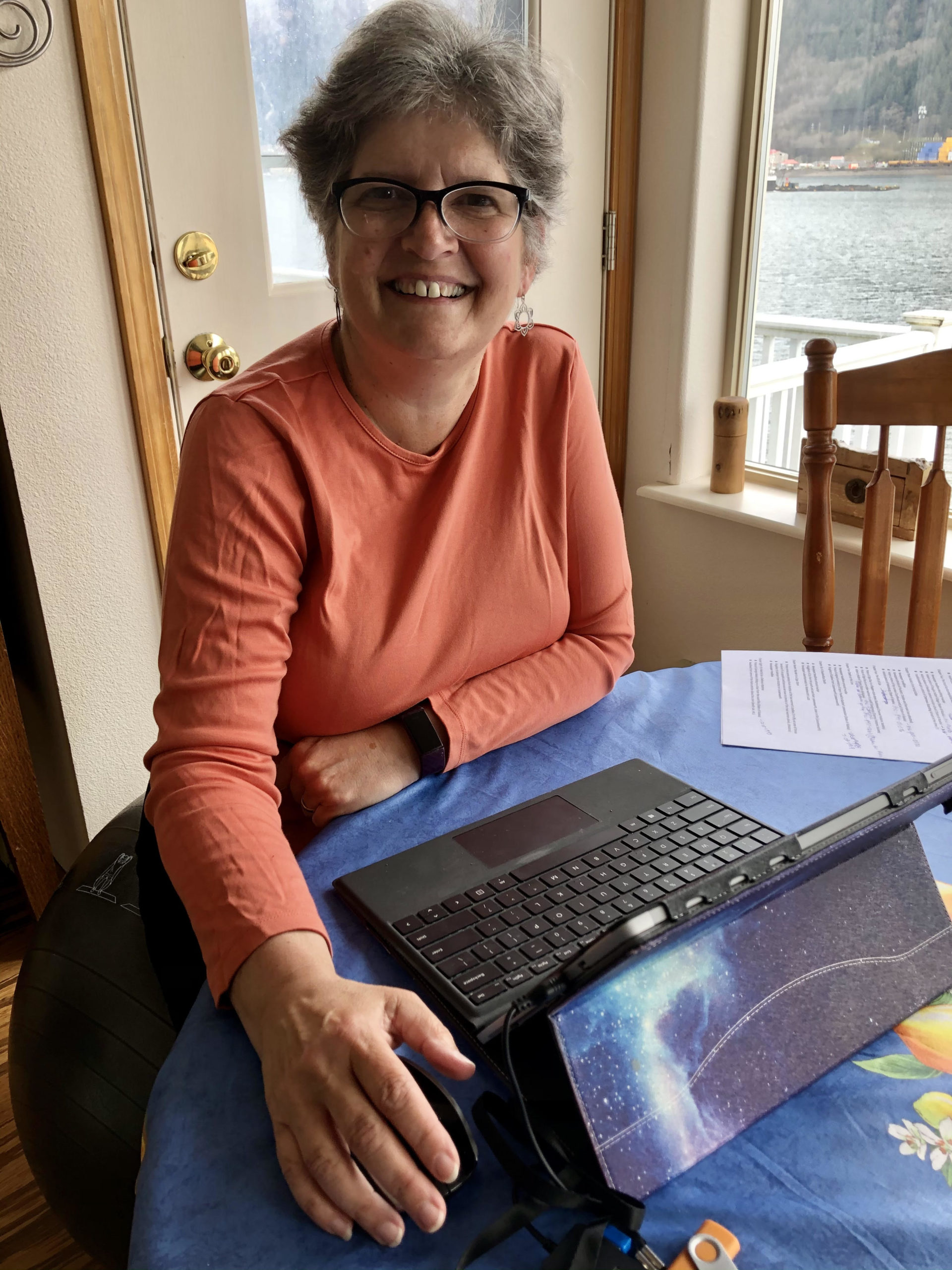 A lifelong love of murder mysteries, interest in historical newspaper coverage, and the ability to operate a microfilm reader evolved into the ultimate retirement project: writing a book. 
Walking Tours in Juneau, Alaska
Two tours, Capital Killers and Death in Douglas, cover cases in historic downtown Juneau and the old townsite of Douglas, on a nearby island.
Reviews of the book, walking tours and the research Betsy is bringing to life about the forgotten murders of Juneau and Southeast Alaska.
"It's well-researched and contains the details of famous murders which took place in Southeast Alaska's past. It is also a fascinating book of cultural history, for in it you find an Alaska you might not have expected. It doesn't paint a necessarily pretty picture of the last frontier, but I'm afraid it is all too accurate."
John Straley
Alaska mystery author
"Forgotten Murders from Alaska's Capital" not only presents what can be known about the murders themselves but uncovers a great deal of Alaska's social history at the time. That history, seldom pretty, becomes the real story of this fascinating book. …
Alaska's history is packed with intriguing, if often disturbing, stories. One way to learn about our past is through the lives of little-known and infamous individuals and their unfortunate circumstances. "Forgotten Murders," with its accompanying black-and-white photographs, can be a good place to begin — especially if we keep in mind that
murders end innocent lives and affect families forever."
Nancy Lord
Homer-based writer and former Alaska writer laureate. Her books include "Fishcamp," "Beluga Days," and "Early Warming." Her latest book is "pH: A Novel."
"Despite dealing with dark subjects, the tone of the true crime tour was decidedly chipper."
Ben Hohenstatt
Juneau Empire
What a vivid look into the wild beginnings of Juneau's early history! The murder stories moved chronologically to span the first half of the last century, and through the transition from a mining to a fishing and government based economy. I found it fascinating to note the changes in culture, women's rights, and the growth in media coverage, police investigations, and legal proceedings over time.
Beyond the author's thorough research into the gritty details, I so appreciated her delving into following up on what happened to the murderer, as well as to some of the families of the victims. Reading this book made me think about motives for the killers – mostly greed and anger, and for some, their confidence they would not be caught. Or if caught, would not be convicted, due to targeting a victim of lower status. I also appreciated the research into the impact of the early lives of some of the murderers, such as growing up in London's poorhouse, severe lead poisoning, and serving on the front lines of wars.
On so many levels, I highly recommend reading this book!